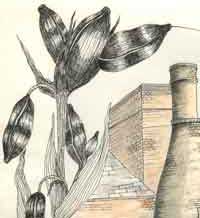 Resources
There are few places that have good information on the history of one-stroke painting and its use in pottery and furniture decoration, most good reliable information is still in reference, archival, company books and documents.
The right surfaces, brushes, paint and tools can be hard to find, as can knowing how to make an old article usable for decoration.
This is a varied mix of sites you may find helpful when looking for products, surfaces, supplies and information, including videos, ebooks, pdfs, web sites and written works.